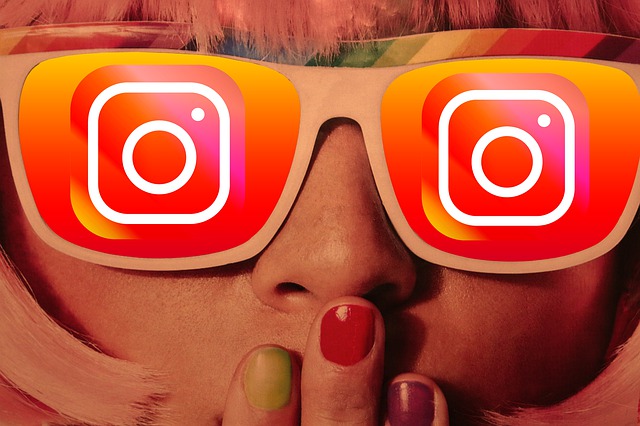 If you're a complete beginner to Instagram and want to know how to promote your business on what is becoming one of the most popular social media platforms out there you've come to the right place. In this tutorial, we are going to show you how to use Instagram so you can increase your online visibility and generate more business, more leads and hopefully make more money.
Why Use Instagram To Promote Your Business?
According to Statista, the popular social sharing app has 1 billion total monthly active users, a number which continues to grow. So if your brand doesn't have a business profile on Instagram (there are already 25 million business profiles), you're definitely leaving money on the table.
Instagram has the potential to accomplish engagement of high levels and bring awareness to brands even though one may not consider Instagram as a great marketing tool. As a result, it has grabbed the attention of flush of people as well as the brands.
According to a Forrester study, Instagram has a brand-engagement rate 58 times higher than Facebook's, first to Facebook in terms of popularity. That's enormous.
Grab some of the best tips to help you do it just right.
Looking at the stats, you will see that over 50% of Instagram users are millennials. Instagram has managed to capture a large demographic that your business can tap into. As a business, you have direct access to more and more people who are eager to engage with the right brands and buy from them.
However, in order to derive the true value of Instagram, it's important to focus on building a strong foundation. Basically, you need to move beyond an average Instagram user and think like a true business. If you think posting attractive photos and images is all it takes to find success on this platform, think twice.
What will ultimately set you apart from the competition and also help you strengthen your brand identity is your Instagram marketing strategy. Having one will let you create and achieve goals the right way.
Creating an Instagram marketing strategy consists of identifying your target audience, creating content and understanding the results. It's a process that will get refined once you start implementing it.
Let's look into how you can formulate an impeccable marketing strategy and ensure your brand is doing things differently than the rest. Because after all, how unique your approach is, does affect the kind of people you attract.
How To Create an Impeccable Instagram Marketing Strategy?
Your Instagram marketing strategy needs a strong base to stand on. Because without one, you would only be shooting in the dark. This is why formulating a proper strategy is very important for your Instagram marketing success.
In other words, people browsing Instagram are always looking for content which is relevant and engaging at the same time. An effective strategy lets you carve out your own route in the Instagram marketing jungle. It also gives you the required clarity to create visual content that your target audience will value.
If you browse Instagram, you will find that all the content posted on the platform is not the same. There are different types of posts for different target audiences.
So the first question that you need to ask yourself is, what is the type of content you want to post? What according to you will resonate with your target audience?
Every image you share on Instagram should make a positive impression on your audience, especially on your followers. So, figuring out what content you'd be focusing on before posting does pay off well. Again, what type you choose, depending on both your objectives and your audiences.
Post Your Best Media
Everyone knows that Instagram is a social media platform that rewards you for creating and posting amazing content. You get more engagement, win over more followers and in the end, gain more business. If you are creating strategic content, you will see that the responses you get on Instagram will be high.
This is why paying focus on creating worthy content that your target audience will like is crucial. So what does it take to create such content? How do you make content that resonates with your followers? Grab some of the best tips to help you do it just right.
#1 Focus On Quality
Instagram has many filters to make your post stand out from your competitions. But that is most definitely not enough. When we say quality, we mean the quality of the pictures and also the quality of the message it passes.
So even if you are capturing photos with your smartphone, make sure to maximize the quality and give your followers more than what they are looking for. Over delivering is the key to attract the attention of your target audiences.
As long as you keep your pictures focused and capture them in a well-lit environment, you'd be doing much better than others. As far as the context and the message of the photo goes, see to it that it is highly relevant to who you are targeting. Remember, quality goes a long way. So, spend some more amount of time on creating your media for your posts.
#2 Edit Well
Snapping photos isn't all, editing the photos to give them the professionalism people expect from a brand is also crucial. This doesn't mean you need to go overboard with the editing and ruin your captured picture. Subtly approach and see to it that you're only focusing on the important parts.
Avoiding fancy filters when you don't need them is also really important. If you find a filter that works well for you, you should stick to it. This also helps you keep all your pictures consistent on your account.
#3 Leverage Captions
As a business, you will at some point start the promotion of posts about your products on Instagram. So, when you begin promoting your products with images, make sure to add a call to action to your captions.
If you're not making use of captions on Instagram, especially when you're promoting products, you are leaving money on the table. It's generally a good idea to send users to a page where they can learn about your product, or even buy them. Make sure to have a clear balance between promotional and non-promotional posts.
#4 Do Some Smart Monetization
Social media marketing is not just about increasing both brand awareness and follower numbers. Being a business, you can actually use Instagram to add to your bottom line. That's right, you can get more businesses and increased sales, given that you do some smart monetization.
However, you do need to understand that there is a thin line between ethical monetization and downright spamming. The approach that you take towards making your Instagram business account does matter a lot.
#5 Call To Actions Are Your Helping Hands
Do not hesitate to add a CTA when you can because Instagram users are active in clicking on them. Adding nice images to your Instagram profile may get you more followers, but you also need to convert them into leads and sales.
Conclusion
This is our take on winning Millennials on Instagram for your business. We hope that you have found the perfect way to promote your business through our article.