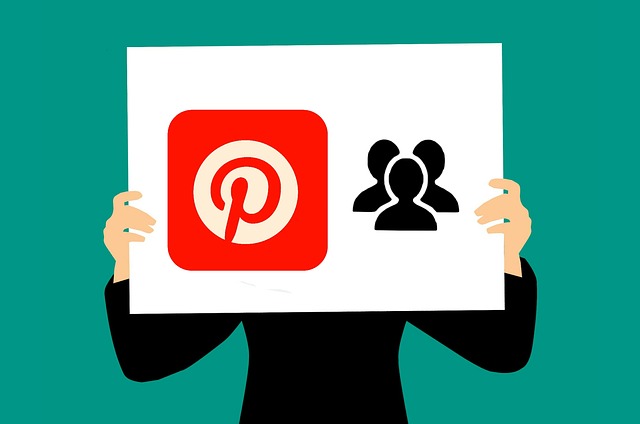 Pinterest Marketing consists of grand marketing that is being done with the help of the Pinterest app. It helps in increasing awareness about business-related things among various people that are usually social media lovers. Usually, it has found that people do visit many profiles through social media files instead of visiting it straightforward on Websites. That's why it is essential to explore your brand on Pinterest as a social media app. Pinterest is not only created for bloggers, but it is also useful for business-related things. You can post your business brands, and you will get more popularity than you expect. The audience uses this app for visual practicing and Pinterest is very famous for its ability to attract various form of traffic. It helps in creating organic traffic on your website without facing any issue. It also helps in increasing awareness of any business-related brands.
Pinterest marketing is beneficial in creating a business account, and you need much planning before creating an account on Pinterest. It would help if you had some fantastic graphic creations that can make your account look more unusual and attracting. Pinterest helps in performing the best function of creating lovable content than you create through any other app. You can use some platforms that will help you in creating compelling content for your account on Pinterest. It is very famous about attracting view because it gives an official look and many people around the world use this app for finding stuff that has relations with business. You get a lot of preference and love from users that are using Pinterest.
Working with Pinterest Marketing :
It provides an excellent platform for many people so that they can easily present their visual content onscreen. It is a difficult task for start-up companies to attract a crowd towards themselves. However, the Pinterest app can quickly help them in creating the right image towards various users. It is somewhat different from Instagram because you can easily pin your content with your business site. However, on Instagram, you don't have the privilege of doing these things. Instagram helps in applying pin to the links or to the part of a biography which is not crucial for start-up companies. Usually, they require traffic in which Instagram does not possess much help.
Pinterest is an app that consists of various features like Pinning, and it is the process of sharing any collection openly. It also consists of the board which means that you can share the content of a particular theme. You have various options for creating any board as you can create classic cars, and you can also prefer parenting tips. It depends on your choice, as what you choose for your brand. It has mostly used because it consists of one option in which you can save any content. You can watch saved content easily without facing any problem. It will be in your collection list, where you can reach comfortably. It also consists of one more option that is you can book any article and then read that content later. It is an inspiring app that has created very much knowledge among many users. Pinterest has mainly offered for inspirational stuff, but other social media applications provide a trend of sharing any content related to life.
According to an analysis conducted by SMO services manager of Tangensys, It is a top-rated app though it has no much usage until 2016 after that, it has always incremented the growth in various brands. It provides referral traffic which means that you can quickly get traffic by visiting a link from Social media.
Some fantastic features of Pinterest Marketing :
It consists of many excellent features that provide pinning option for every user. Let's discuss some of the following features that will surely help you to decide that Pinterest is a worthy option or not for marketing purpose.
• Boards: Boards has a preference for considering the content of a particular theme, and it has a total collection of one theme only. It looks attracting, and many people around the world love it. You can add similar category products that will help in knowing the choice of traffic and also traffic will know about business preferences.
• Secret Board: It is one of the individual boards that provide you ability that you and your visitors which get invited by you can watch this board. Otherwise, there is no interference of other outsiders. It is amazing to know about this feature because some content can remain enclosed in business and there is no inclusion of traffic. You can judge your performance based on Secret board quickly.
• Group boards: It gets preferred as same as regular boards, but multiple pinners are present on Group board which helps in promoting content. However, it works the same as that of boards, and even, it is not hidden board. It is entirely open among users and providers.
• Pin: It is something that helps in saving data onboard. You don't need to search for that content again and again. However, your content gets linked with your website that can help in reaching any sale page easily just by clicking on the website.
• Re-pin: It is a very convenient option that can easily promote the product of any marketing business. Re-pin is an option which helps in re-pinning the content that has pinned first. However, after re-pinning, the content will get saved in your profile.
• Various posts: It helps in creating a graphic account which helps in posting different job related to food, travel, health, and inspirational things. You can learn more about various posts that haven't traveled or visited yet. It can also make an attraction to dry topics.
• Website developers: It is essential to know that Pinterest is one such app that can quickly raise any normal topic to its top. One of the examples is coding because it helps in inspiring many users and helps them learn more concepts by clearing their problems. It helps in posting useful data which can inspire many youngsters while performing any topic.
• Real agents: Many agents around the world can easily pin any content related to their post, and it will encourage that account holder. Even, it will help that agent too because they get more knowledge through its one pin.
• Business advantages: Pinterest is an entirely valid option for a business to rise because it has the safest options that can help in saving your business information and content. People will reach more after visiting attractive account on Pinterest.
• Traffic ruler: You can rule over traffic just by creating a satisfying graphic account on Pinterest. It is very convenient to use the Pinterest app, and you can easily find a crowd without facing many problems. Pinterest application is the best app for marketing purpose because it provides organic traffic to any website.
Conclusion:
Pinterest is one of the best options for any business creator because it will surely help them in raising more high. Start-up companies should invest in Pinterest because users can easily approach their website by using Pinterest. It consists of awareness programs that can support your business skills and help in providing awareness towards people. It will help in increasing leads and sale of any marketing brand.