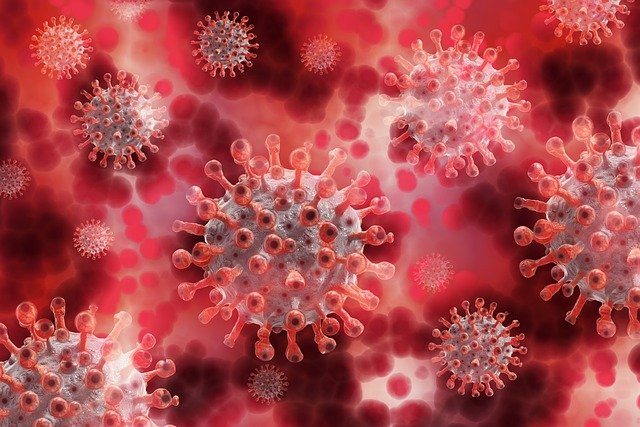 The year 2020 brought many disasters along with it. But the biggest and scariest one was when the world met a baffling virus which had pneumonia-like symptoms. Yes, about 4 months ago the world got severely infected with Coronavirus. This brought our country to a standstill. More than 4 billion individuals around the globe are in some type of lockdown because of the Coronavirus pandemic. The lockdown will be over after some time and then one day the opportunity will come to rejoin our work, however, given the idea that the pandemic is not going anywhere, everything is going to change. We will have to shift our lifestyle and businesses will have to adopt a certain way of living.
We will tell you 7 steps that will help you put your business back to action during the ongoing pandemic.
How to deal with the changing economy after the lockdown gets lifted in India?
It appears that we are gradually moving towards a slow end of the lockdown for certain areas to uplift the crashed economy. The government is running out of options as they don't have some other option other than this. They have to act on the central problems that are lives and employment. The greatest test is that the businesses will face huge risks after they restart their tasks. Even though a bigger piece of the empowering economy system keeps on being in the lockdown like open transportation, and so on. This is probably going to start the limitations of what we are permitted to do, we will need to find out ways to get our businesses in the groove again. What's more is that it will be the greatest test for the business houses.
We've discovered so far that the individuals are going to return differently. Nobody will be a similar person you left before the lockdown and we believe we're going to see an extremely slow opening up of the world. Simultaneously we're going to see extremely changed, individuals who should be taken care of in an unexpected way. We have to figure out that life would be an unexpected equation until the end of time. We will see progressively sympathetic and philanthropic prerequisites to manage. Itwill be businesses that are increasingly aware of others consciousness that will win and not the ones which center around exhibitions of going ahead. We need to remember how would you keep these things together, how would you open your office and keep social separating while at the same time dealing with your expenses. You will need to manage your inventory according to the changed mindset of the customer. The transportation and delivery will have to support the great cause "Vocal for Local".
How does one open offices once the lockdown gets over?
There are two viewpoints to the lockdown, one is regular activities in the workplace and the other is activities for manufacturing units. Both must be dealt with sensitivity. The state legislature will have a major say in this. They will permit the unwinding of the lockdown in a staged way. We will need to truly experience a progression of steps to guarantee that we are consenting to those administration rules, and yet, guaranteeing that ourThe work family is sheltered. We have to be dynamic also because toward the day's. In the end we have to remember we are here to do business. What we figured is that we can achieve the goal by following these steps –
A point by point arrangement and thorough actions required after you decide to open. We have to distinguish which representatives truly need to come to work, considerably after the lockdown is lifted. Others can keep on telecommuting through digital media. This kind of clearness is significant to follow the protocol of social distancing.
Companies ought to guarantee transportation for their laborers and other employees. At the workplace, there ought to be a series of checkpoints for testing of cough, cold, and fever. There ought to be regulations regarding keeping on hold the personnel that guarantee a warning or
Show clear symptoms of being unwell. An emergency room for isolation needs to be in place.
We need to guarantee there is no swarming in the office spaces, guarantee that solitary 25 or half of the workspace is empty and all the working area is daily sanitized.
A compulsory arrangement of activities should be put in order with the help of security guards, receptionists, and cafeteria staff. We need to inquire as to whether we truly need all of our employees to come into work in the first place or arrive in an odd-even way.
These must be carried out endeavors to guarantee that after you open up our workplaces our staff and all the work-family is safe and secure. You will need to take all the steps imaginable to limit the effect on the staff and guarantee their prosperity and security.
How the unlock 1.0 started with the big COPS!
A lot of big corporations have put these steps into work. You can always take a page out of their book –
They controlled all vehicle incoming in the premises, from the staff part's home to the workplace or the air terminal if needed be they helped with the transportation. The vehicles were disinfected; the drivers were tested before they got to drive them.
They had a paramedic to check everyone in the work environment two times per day.
They allotted responsibilities in a certain way so that a similar individual doesn't remain in office for a significant period. So they conducted five-hour rotational movements.
They got a professional to purify the office. They found better approaches to clean the computers, chairs, and desks.
They attempted to make washing of hands fun and insisted on a good lifestyle instead of making it all a task.
As they were all running low on the PPEs, they ensured that the clothes worn by the workers were washed and cleaned routinely.
Divide the workforce, don't invite everyone back
You need to be specifically sympathetic towards all. You shouldn't constrain the individuals to come to work, however, made it a willful framework. You should ask the staff who is happy to come to work and if some people reject it empathetically. Kindly believe it is necessary
to comprehend that some individuals might be terrified because of the entire environment. You absolutely need to support the female personnel who refuse because of their family responsibilities. These families could comprise of extremely small kids, old guardians, and so on.
You need to settle all the accounts and adjust your budget
You need to make the account settlement for the staff of your work environment in case you are letting them go for good. This is a gracious thing to do. Although sad but necessary to cut down on staff with the goal that when the business opens up you have enough in your office and some at home working digitally. These measures, almost certainly, are capital consuming, yet essential.
Amidst all these preparations the business processes are slowing down. While the income almost stopped the expenditure has gone up dramatically. The delivery of any product will take more pain, capital, and patience, which could affect the sales graph. But these situations are long term so all the businesses will have to live by these conditions.
Different Parameters-
The different parameters to follow for big and medium-sized companies after the lockdown ends, here are the specific things that are non-debatable. So every association independent of its size should do testing, purifying of the
work environment, have a specialist accessible. There will be different components that are simpler for the little organization, yet present critical difficulties for an enormous organization. This can incorporate transportation. I don't figure a bigger association will have the option to assume responsibility for the drive or put individuals that come from different cities in the isolation facility or any other settlement. That will put critical monetary strain on a great deal of associations. So there will be a decrease in the pace of tasks. The spotlight must be on empowering through digitalization, at every possible opportunity, with the goal that it's only the extent of the representatives that are affected. When any business opens up not every person
should be permitted into office simultaneously. You need to make lists where groups come in on specific occasions during the day to complete their work and leave.
Use the right digital Tools –
It is almost certain that a portion of your workers will stay virtual. During the case when the dominant part can get over into the workplace. By what means will you collaborate them all into one working unit? Take help of these three magical tools –
SEM is a marketing technique for getting more clarity in the search engines. You should use this to get more online traffic for your business through paid search advertising. This way you will be able to buy more advertising space for the search engines. We all know that branding is the driving force behind why customers select a company when there are plenty of competitors out there. Top-of – mind recall, known as brand recognition, will encourage customers to choose one of your businesses over another. Achieving brand recognition in tumultuous times can be a long and expensive marketing feat.
Social networking acts as a forum for you to provide customer support connect with your customers; perform market research, and more. Any business may do simple social media marketing at virtually no expense, but many business owners simply do not have the time to invest in managing social media. Social networking is the predominant source of content consumption, and users can distribute content through their social media platforms by clicking a button, increasing the amount of inbound connections to content on your website.
Website design enhancement is a subset of SEM. Website design enhancement is the free traffic you get from accessing positioning inside the web indexes. It alludes to procedures a business can use to improve how their sites rank "normally" or "naturally" inside the web crawlers. Web optimization best practices can help your site normally rank higher than other comparative contributions.
With SEO, you will be accepting your way into better natural rankings. A strong SEO strategy is about producing quality content that generates a lot of inbound links to your website.
PPC campaigns deliver success within three well-defined objectives: awareness; conversion; and engagement. Understanding what you and your business are looking to achieve with PPC (or any marketing campaign) is the first step towards success, so let's look at how PPC – which can include Search, Display, Video, and App – can help with every goal. In order for PPC to be most successful, it needs to be part of your Search Engine Marketing (SEM) strategy alongside Search Engine Optimization ( SEO).
Your strategies will need to reflect a great deal of involvement and patience.