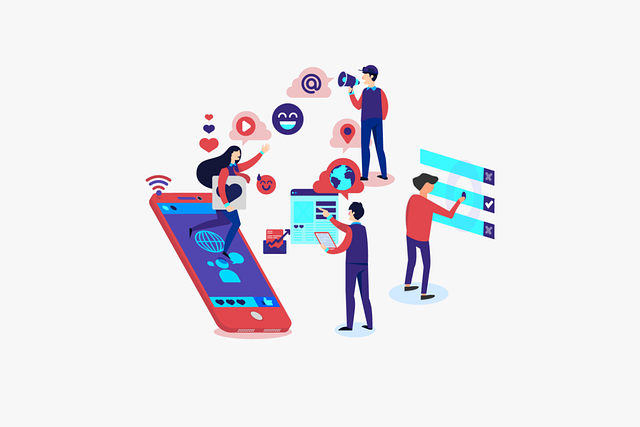 The last decade witnessed some major changes in the emerging technology. The transformation heavily impacted the world of marketing. This encounter introduced a new concept of handling business which is now known as Digital Marketing. It is a complex yet innovative process that deals with branding as well as promoting. Many factors that are initiated by this advanced marketing process are pretty much different from those that were introduced by the traditional approach. Now with the implementation of new techniques, people of various age categories can try their luck in the field of business and showcase their creative side to the world.
Here are 9 factors that made Digital Marketing a hero of the display –
Economical approach –
It may sound absurd but digital marketing is way more efficient than a singular newspaper advertisement. All you need is a laptop or even a mobile phone with an active internet connection. For the relief of arising startups, digital marketing plays an adequate role. Who is not familiar with a low budget? The crunch itself is the biggest challenge for the firms. To overcome it, digital marketing comes into play. Features like PPC (pay per click), social media campaign and SEO makes it easy to draw attention towards your website and attract good traffic.
Attracts your consumers –
What is good traffic? We all are familiar with traffic but the good traffic is referred for the audiences that not only visit your web page but are seen actively participate in surveys, reviewing, comments and the very best, buying. A most common approach used to reach out to the good traffic, again and again, is retargeting ads. You may have noticed, once you visit a product's official website, the pop-up ads emerge as soon as you visit any other app or website. That's what retargeting ads are all about. It reminds the user of the product and the live campaign.
Trustworthy –
We know what traffic is and now we know what good traffic is. But the question is how do we reach out to the audience? How do we create traffic? Well, digital marketing has a component called social media management. In today's world first thing in the morning we visit is Instagram, Facebook or Twitter. Gone are the days when brushing teeth was the priority. Social media marketing helps to reach out to targeted audiences. One can promote his business on the Facebook groups specially created for a singular purpose, search for influencers on Instagram for the promotions, creating new and innovative tweets for twitter to spread awareness. These are just some mild examples from the wide variety of social media management. Tons of new social media campaigning practices are introduced every day. By the way, they are getting successful.
Brand reputation –
The key to becoming a successful entrepreneur is to think like a consumer. What does a customer want? Yes, you are providing the products or services to satisfy the needs of the customer but how will you win customer's trust? Quality and reputation help in building confidence among the customers. All you need to do is create good quality content and engage with the right audience. A larger amount of commodity is looking for something new that has the X factor to get popular in the market. Digital marketing provides an ample amount of opportunities to be creative and originate something fresh.
Higher revenue –
Technology helped us in a way that tracking data is simpler than ever. Digital marketing tools help in keeping the track of the views, which is the initial stage to calculate the potential consumers. You can get a virtual representation of the data that calculate every view and categorize the parts which need urgent improvement. Every view is a potential lead that trackers and metrics help you to recognize. This approach ends the debate of digital marketing v/s the traditional marketing, as the modern approach replaces manpower with a single software.
Solving customers issues –
Increment in the stages of technology has bought an increment in the field of mobility too. One single SMS is all that it takes to decide your career; also one single comment is enough to mark a negative impact on any organization. Online marketing allows the freedom and ability to reach out to their consumers anytime, anywhere. Even in an adverse period. Let suppose a customer is facing issues with the particular product and he gets so irate that he's willing to post negative comments all over social media. This may sound enraged but the company still has a chance to save the day. Quick response and an apology are the compelling tools needed for the moment. Every human is empathetic and surely will agree to the best possible response.
Blessing for students –
It's safe to say digital marketing is the future of display and if taught right, students can gain much profit from it. Internet marketing provides a platform for every individual, which makes analyzing various professions easy. This field of marketing is no rocket science. It's quite easy and anybody can take time to explore various sections of this field of marketing. Many of the students in their final year of study are struggling to choose their best suitable profession. The training itself provides various opportunities to find inner talent. All that you need is the right guidance.
Better pay –
Yes, you heard it right. You can have the best salary in the industry. The demand and supply of digital marketing are growing day by day. And the best part is the hike in salaries. Earlier the struggle was real and it was better to choose another profession rather giving time and attention to something risky. But now as the market is at its highest peak, people can probe in for this creative industry.
Flexibility –
Devices are the sword in the digital world, and time is the fuel to run your transit. It's quite obvious that mobile and laptop is necessary for the long run in the digital world. What people miss out is the opportunity to have flexible timing. One can work in a day as well as the night. Sure, there's other important stuff to take care of. But the emerging business wants all the focus and attention in the world. For that, you can divide the timing to reach out to your audience. People today are enslaved to their phones 24*7. This addiction creates a catch for business operators to utilize every second of the day.
Conclusion –
There are pros and cons of every aspect, there are several cons to this type of marketing as well. However, the factors mentioned above are the basic perks of Digital Marketing. This whole concept is quite wide and many other profitable outcomes are yet to be discovered. This new approach of marketing is not only a bonus for existing or emerging businesses but also the investors looking out for new opportunities. Maybe now, it's safe to point out the best approach for marketing and strive out to the pros and endeavor every chance to raise a bar of the respected business. After all who doesn't want a successful firm after all the blood and sweat.
Seeking a result-driven digital marketing agency? Contact us right now.